Sleaford Mods will take LIINES as their special guests on their ETON ALIVE tour across England and Wales from 1 March 2019.
The tour will travel through 32 towns and cities across England and Wales – see the list and tour poster below. Tickets go on general sale 9AM, Friday 7 December. 
We cannot thank Sleaford Mods enough for this opportunity. The tour can't come soon enough!
Please help spread the word: forward this email and share our posts on Facebook and Twitter.
Zoe McVeigh (vocals and guitar) says:
"We are overwhelmed. Sleaford Mods are one of the most relevant, vital bands in the country. To be touring alongside Jason, Andrew and the Mods team will be an incredible and unforgettable experience. We cannot wait to play every single one of the 32 dates! It seriously can't come soon enough."
The ETON ALIVE tour goes on sale 9AM, Friday 7 December.
1 March: Boiler Room, Newcastle
2 March: o2 Academy, Liverpool
6 March: Fibbbers, York
7 March: Asylum, Hull
8 March: Town Hall, Middlesborough
9 March: Stylus, Leeds
13 March: Picturedome, Holmfirth
14 March: Plug, Sheffield
15 March: Academy, Manchester
16 March: Brewery Arts Centre, Kendal
21 March: Engine Shed, Lincoln
22 March: Sugarmill, Stoke
23 March: o2 Institute, Birmingham
4 April: Central Station, Wrexham
5 April: University Y Plas, Cardiff
6 April: o2 Academy, Bristol
11 April: Assembly, Leamington Spa
12 April: o2 Academy, Leicester
13 April: UEA Waterfront, Norwich
17 April: Corn Exchange, Ipswich
18 April: Roadmender, Northampton
19 April: Dreamland, Margate
20 April: Pavilion, Bexhill de la Warr
25 April: Chinnerys, Southend
26 April: Sub 89, Reading
27 April: o2 Academy, Oxford
2 May: Pyramids, Portsmouth
3 May: Old Fire Station, Bournemouth
4 May: Engine Rooms, Southampton
9 May: The Venue, Derby
10 May: Junction, Cambridge
11 May: Club 85, Hitchin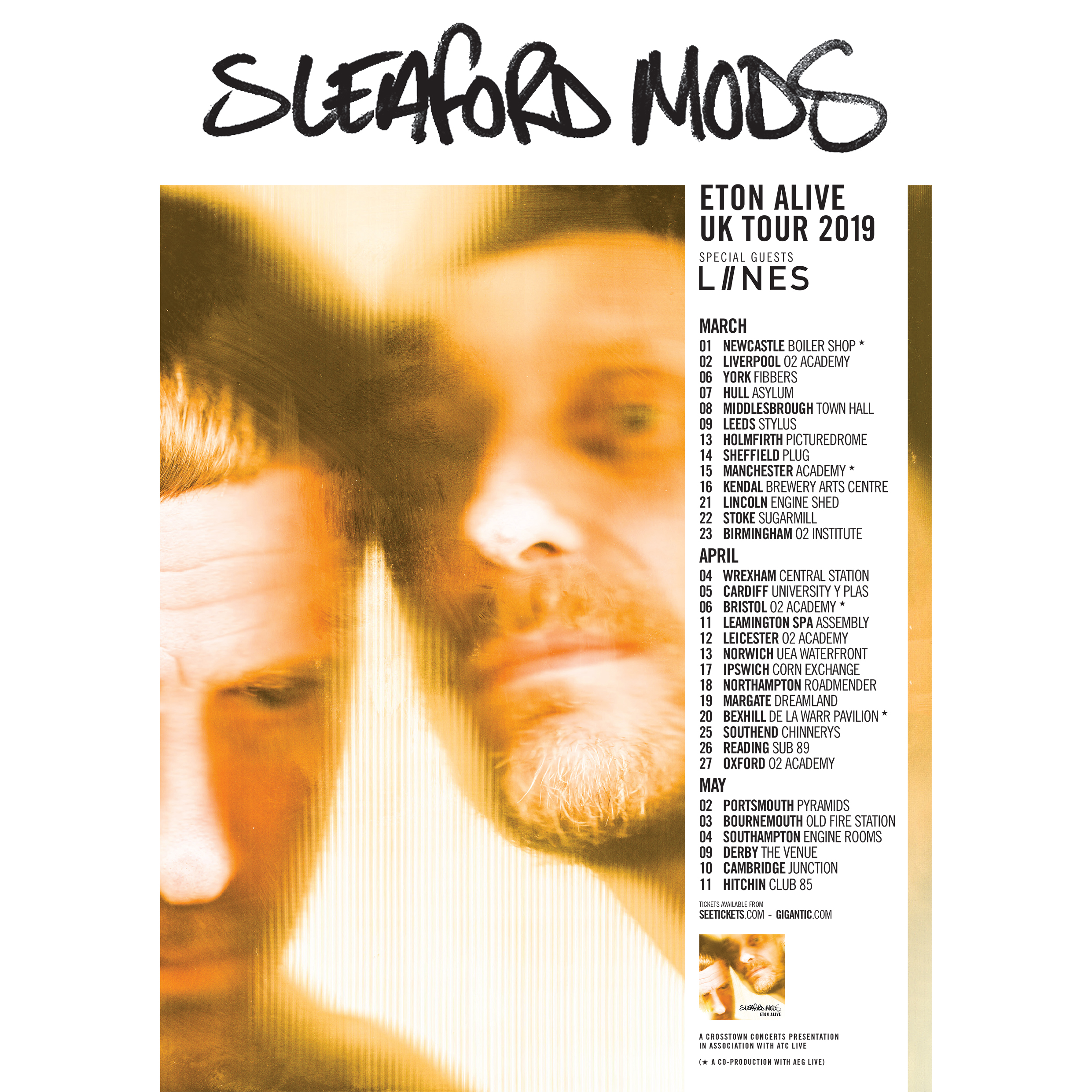 And… We have more news coming soon…WATCH THIS SPACE!
---