Our new single Cold is out now on all digital platforms. 
Watch and share on Facebook ● Spotify ● iTunes/Apple Music ● Google Play ● Soundcloud ● Pre-order Stop-Start and get Cold as FREE download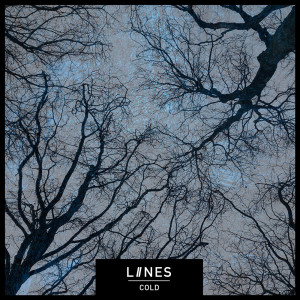 Cold offers a punchy musicality that sits somewhere between alt-rock and punk, while its addictive drum loop and repetitive guitar riffs – alongside Zoe McVeigh's ever emotive delivery and raw lyrical honesty – are reminiscent of the brooding and angular post-punk of Joy Division.

As vocalist, Zoe McVeigh, expands: "I originally wrote this with a drum machine and an acoustic guitar. I played the drum loop through an iPad, pressed record on my phone then played the guitar over it. I then played the recorded version, set record on my iPad then overlaid the guitar in a sort of back and forth way. It sounds almost like the xx on the demo. When this was taken to rehearsal, it really came alive." 
The video for Cold was shot in the band's hometown of Manchester and directed and produced by Tom Quaye/0161.
Cold follows the singles Find Something and Shallow (March 2018), Blackout and double-A single Disappear/Be Here (both 2017) and Never There (2016) which have won LIINES support from Radio X (John Kennedy), BBC Introducing, BBC 6 Music (Tom Robinson), Amazing Radio, Gigslutz, Louder (formerly Team
Rock), Louder Than War, Collapse Board and The Quietus among others.
•  Get Cold, Find Something and Shallow as instant downloads when you pre-order Stop-Start, out 4 May
•  Stream Cold on Spotify – share the track and add it to your playlists
•  Download or stream Cold via iTunes/Apple Music ● Google Play ● Soundcloud
The artwork for Cold is by Lisa Mattocks based on an image taken, and kindly shared, by Louise Woodcock.
Tour dates
Connect with us
weareliines.com | facebook.com/weareliines | twitter.com/weareliines | Spotify | youtube.com/weareliines| instagram.com/weareliines
Press contact: Hannah Gould: hannahgould@hannahgould.co.uk
---