Our new single Shallow is out now on all digital platforms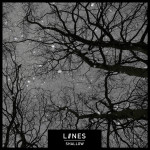 Shallow is "an infectious and intense slab of post-punk-meets-Riot Grrrl which musically conveys the song's subject matter of obsession and the anxiety that comes with that sort of experience."
As vocalist, Zoe McVeigh, expands: "It's relentless and on loop, which I hope shows how it feels when those kinds of obsessive feelings develop and won't let up. I wanted a song that made the listener feel like they were suffocating and almost relieved when it was over."
•  John Kennedy's Hot One on his Radio X X-Posure show
•  The video premiered on TeamRock, who called it "Infectious"
•  Even the Stars Track of the Day 
Shallow is our fourth single, following 2016's Never There and 2017's Blackout and double-A single Disappear/Be Here, which collectively garnered support from (among others) Radio X (John Kennedy)), BBC Introducing, BBC 6 Music (Tom Robinson), Amazing Radio, Gigslutz, Louder Than War, Collapse Board and The Quietus.
•  Get Shallow for FREE by pre-ordering our album, Stop-Start, out 4 May
•  Stream Shallow on Spotify – share the track and add it to your playlists
•  Download via iTunes/Apple Music, GooglePlay and other platforms!
The artwork for our album and single is by our dear friend and long-time collaborator, Lisa Mattocks, based on an image taken, and kindly shared, by Louise Woodcock.
Tour dates
We have a short run of tour dates in March and April:
02 Mar / Night People, Manchester TIX | EVENT – only 1/4 tickets left!
10 Mar / The Audacious Art Experiment, Sheffield PWYW | EVENT
16 Mar / Tooting Tram and Social (John Kennedy Radio X night), London FREE | EVENT
30 Mar / The Golden Lion, Todmorden ** TIX | EVENT
13 Apr / Sound Food & Drink, Liverpool TIX | EVENT
All headline shows bar **
Shallow was written by LIINES and recorded at Unit 13 Studios, London and produced, mixed and mastered by Paul Tipler (Elastica, Idlewild, Placebo, Stereolab). The track is released as a stand-alone digital single on 23 February and will also be available as a free download on all vinyl and digital pre-orders of LIINES forthcoming debut album Stop-Start (out 4 May via Reckless Yes Records).
Connect with us
weareliines.com | facebook.com/weareliines | twitter.com/weareliines | Spotify | youtube.com/weareliines| instagram.com/weareliines
Press contact: Hannah Gould: hannahgould@hannahgould.co.uk
---