LIINES are excited to be supporting Nelson Can for three dates of their upcoming UK tour:
► 02/04/15 // MANCHESTER | The Roadhouse | Tickets / Facebook
► 03/04/15 // LEEK | The Situation, Foxlowe Arts Centre | Tickets / Facebook
► 04/04/15 // NEWCASTLE-UNDER-LYME | The Rigger | Facebook

Nelson Can are a Danish trio founded in 2011 made up of bass, drums and vocals. They arrive straight off the back of four dates supporting Royal Blood in Scandinavia, for their first trip to the UK.
"Give-a-fuck punkishness with fuzzed-up bass riffs and powerhouse drumming" – The Quietus
---
Support comes from local trio LIINES. Three best friends who started in 2014 after years of playing together in other projects. They possess a unique blend of post-punk, intense sounds. Comparisons range from Joy Division to PJ Harvey to Sleater Kinney.
"[LIINES] possess a…set full of two and a half minute balls of pent-up energy that never sound the same and a stage presence that keeps the audience captivated" — Even The Stars 'Tip for 2015'
---
Nelson Can links: See details of Nelson Can's full UK tour. Website // Facebook // Twitter // YouTube // Soundcloud
LIINES links: Website // Facebook // Twitter // YouTube // Soundcloud
The Situation (promoter) links: Facebook // Twitter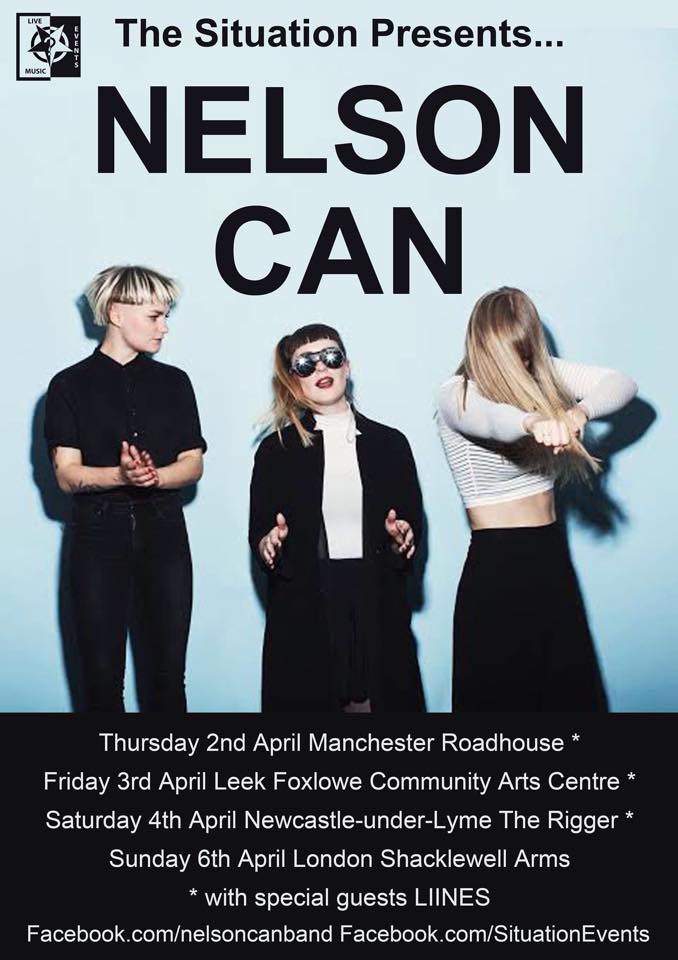 ---